Olivier Vaucher Workshops
Olivier Vaucher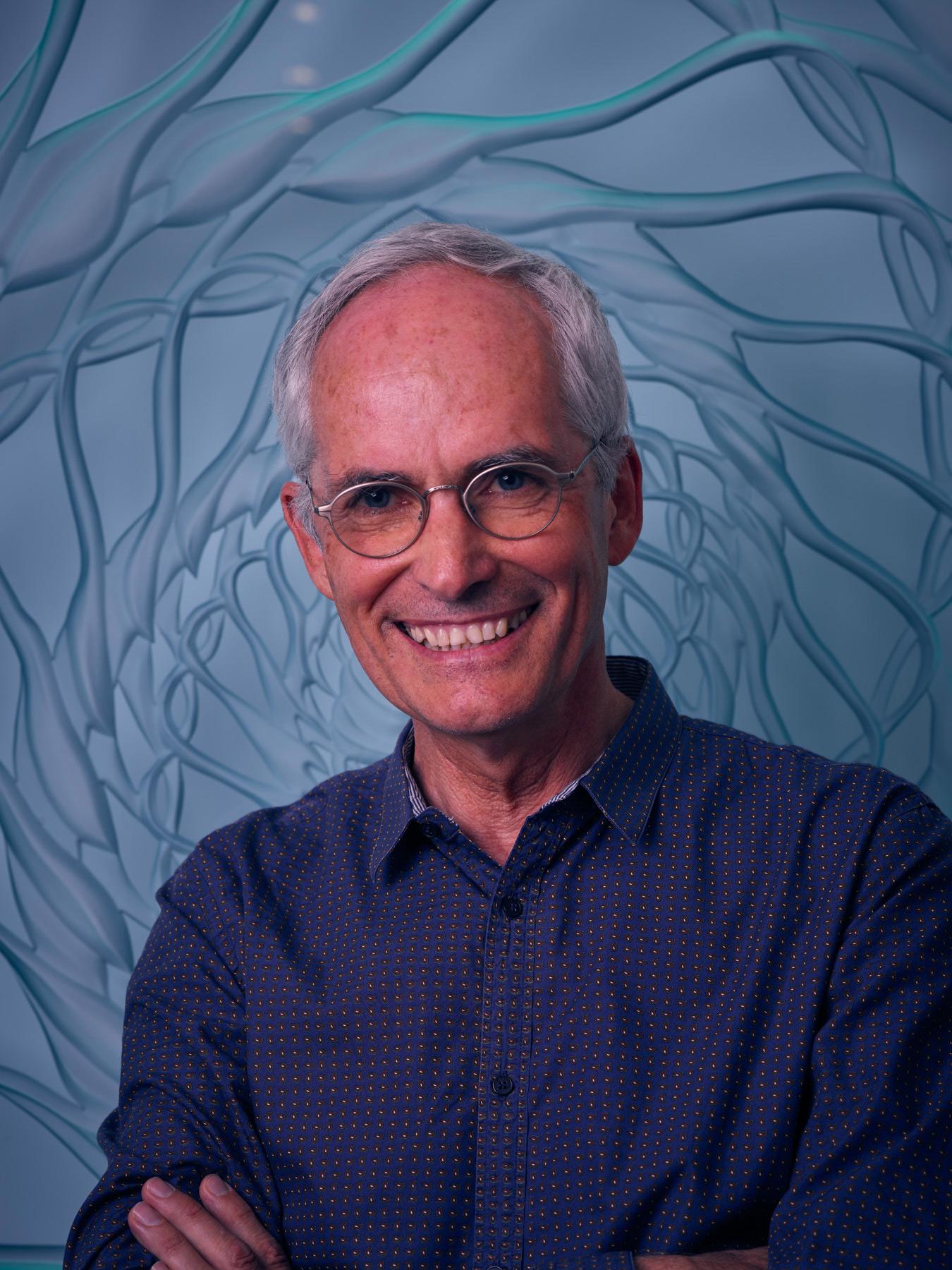 Olivier Vaucher perpetuates and develops the art of engraving as traditionally practised in the Swiss watch industry. Inventive and daring, he has also learned to master new decorative skills. At the same time, Olivier Vaucher has developed innovative manufacturing processes using advanced technology to create unprecedented ornamentation. Passionate about his art, Olivier Vaucher has a pioneering spirit and his achievements are regularly cited as examples.
Family of watchmakers
Olivier Vaucher was born in 1954 in Neuchatel, Switzerland. His family originally hails from the village of Fleurier, the centre of Swiss watchmaking, and one of the oldest known locations of watchmaking. His roots date back to the 18th century.
The third generation of a line of watchmakers, his father was also a prototypist watchmaker. The future artist-entrepreneur was steeped in time from his earliest childhood.
The hand, a priceless tool
Olivier Vaucher grew up in Chézard, a few kilometres from Neuchatel. He rubbed shoulders with many craftsmen whose trades fascinated him: a potter, a boilermaker, an organ builder, a guillocher, an engraver or even a horticulturist florist. They gave him a taste of "living trades", where the human hand was still the most priceless tool. In parallel, his interest in the art of watchmaking continued to grow. So he chose to follow this path. However, Olivier Vaucher is well aware that the watch industry has been through a difficult phase. In the 70s, Swiss watchmaking was in crisis mainly due to the explosive growth of quartz watches, which were more accurate and cheaper. He changed his objectives and moved more towards engraving which he thought was a sustainable alternative. It would allow him to stay in touch with the industry while being able to work for other types of customer bases. At 19, Olivier Vaucher earned his diploma in hand engraving from the School of Applied Arts in La Chaux-de-Fonds.
Genevan workshop
Olivier Vaucher then moved to Geneva, attracted by its international cosmopolitan energy. In 1974, he was hired by the best engraving workshop around: Blum and Züllig. He did his apprenticeship there, learning the practices, customs and traditions of the profession.
Independent and daring, Olivier Vaucher started working for himself four years later. Right from the start, his taste for novelty and experimentation lead him to see his role as the business owner in a more personal and disruptive way. Olivier Vaucher preferred to recruit candidates from atypical backgrounds that were sometimes unrelated to the job on offer. He trained them and soaked up their different points of view. He adopted the motto that became his credo: "Information is key to creating life. "
Initially, his workshop collaborated with major watch houses where he began by engraving skeleton movements and case embellishment. At the same time, jewellery workshops and local stores were commissioning him to customize jewellery, signet rings or box bases.
Renaissance of craftsmanship
At the turn of the millennium, high-end watchmaking metamorphosed. It rediscovered traditional decorative crafts and made them popular once more. Olivier Vaucher was totally committed to this renaissance. He gave free rein to his ideas and brought back old nearly forgotten techniques some of which had never been used in watchmaking, such as, for example, the art of shading enamel, inspired by the lithophane technique developed by porcelain artists in Limoges.
Artistic touch
In 2003, Olivier Vaucher was joined by Dominique Fouquet, a painter and soon Olivier's other half, taking his name. In the early days, Dominique Vaucher brought a new sensibility and a new way of looking at the workshop's creations, particularly with regard to colour. She was quickly fully involved in the company's activities. Olivier and Dominique now work together to ensure increasingly high levels of expertise and quality.
At the same time as creating incredible designs, Olivier Vaucher also comes up with new ways of combining technology and artistic expression, for example by creating micro-sculptures in relief on dials. By 2005, he had acquired high-tech machine tools to optimize certain stages of the manufacturing process and to develop repeatable operations, for example rough machining the material. These tools also pave the way for new embellishments that Olivier is exploring with his team, such as engraving on glass, sapphire and ceramic.