Olivier Vaucher Workshops
Dominique Vaucher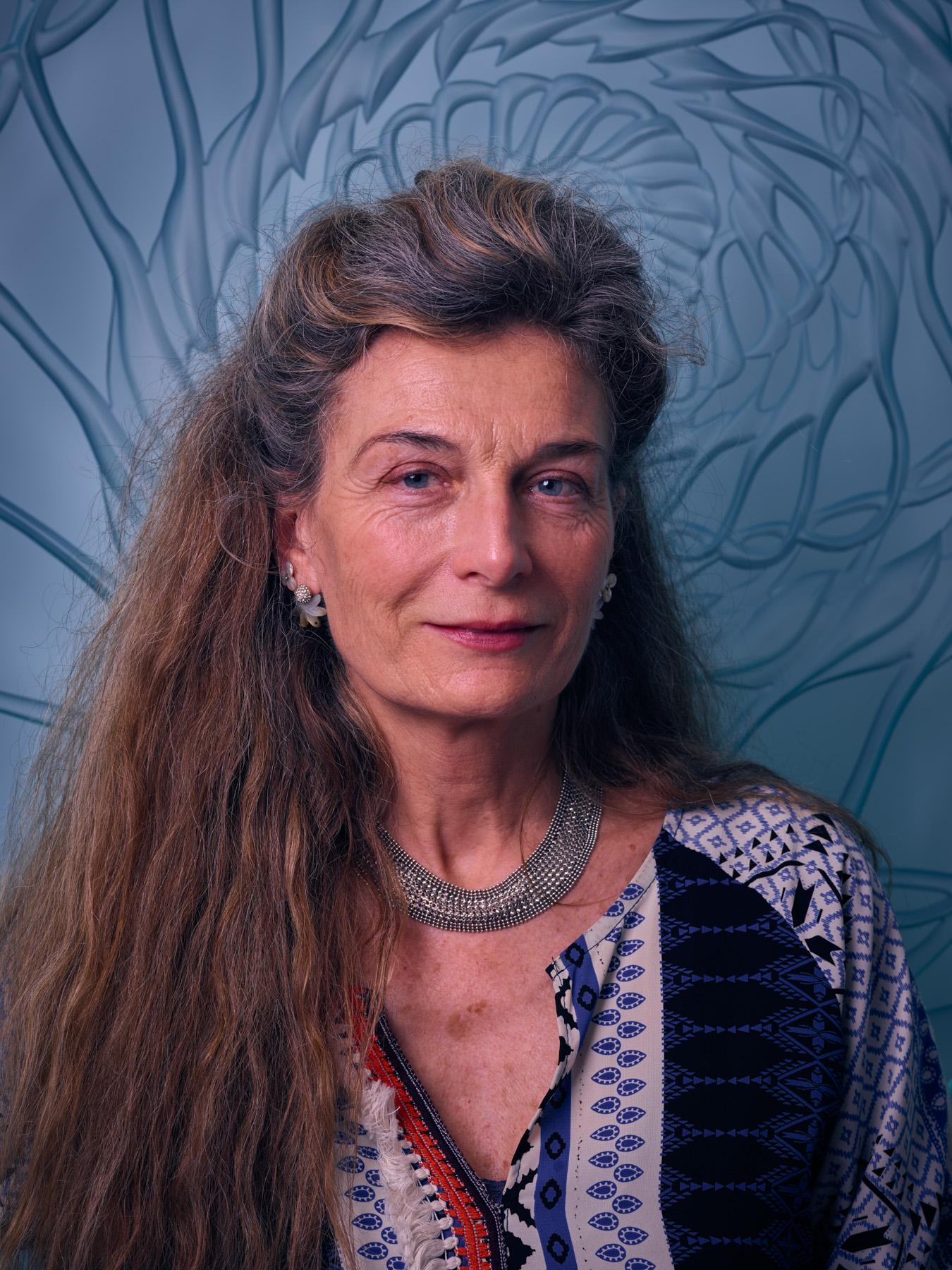 On her mother's side, Dominique Vaucher comes from a line of multi-talented artists. The Regamey family has included painters, illustrators, watercolour artists, engravers and lithographers. So she grew up in an environment where creative expression was the norm. Trained in visual arts, Dominique Vaucher learned to channel her talent through several techniques she acquired over time. Dabbling in frescoes, murals and optical illusions, she successfully moved on to oil painting. When she met Olivier Vaucher in 2003 she discovered the art of working with very small sizes. She added her sensibility to his work and together she and her future husband developed a decidedly artistic and vibrant approach to crafts used in watchmaking.
Artistic melting-pot
Dominique (nee Massonnat) grew up in Grenoble, where she was born on 25 March 1955. And from an early age, she liked to express herself creatively. Her mother, who came from a family of artists, painted and engraved for pleasure and encouraged her creativity. It become the common thread throughout her life. She studied at the Visual Arts School in Aix-en-Provence, a natural continuation of her favourite pastime. Aged 24, Dominique Massonnat gained both her degree and her first child. Her second daughter was born two years later.
Optical illusion
While working as a teacher, she was offered an unusual project: creating a large mural. It was as much a success as a surprise: her work was very well received and other projects soon appeared on the horizon. At the time optical illusions were popular, as was concealing walls behind false marble and other tricks mimicking natural surfaces. Dominique saw a future in it and trained in airbrushing in Paris. But the success she had envisioned never materialized. On the other hand, her skill at painting on large media continued to be in demand. At the same time, the young artist had an unexpected taste of the world of wine. She painted unconventional modern labels for Beaujolais nouveaux. Her abstract creations were finding their audience.
Oil painting
She soon joined an interior designer and their business grew enough to allow her to teach herself a new technique: oil painting. She learned how to master light effects, which she felt were absolutely essential. She was strongly influenced by the work of English painter Ken Howard. By this time she had moved to Cannes, and she painted the places the city is famous for. Rather than paying tribute to them, she wanted to offer a fresh look at their intrinsic beauty so often overshadowed by their status. Examples include the beach at the Hotel Martinez, or the entrance of the Carlton. At the time unknown in this artistic register, Dominica, who had become Fouquet, sold her first works via a young local antique dealer. Three buyers were interested in her pictures in under a month. This promising start got to the point where Dominique was able to devote herself entirely to her art. She had also recently started visiting Geneva, a city that would soon change her whole life. A twist of fate put an abrupt end to this second career. Now established in Geneva, the artist had to take action. A second job allowed her to regain some stability and think about her future. It was during this period that she met Olivier Vaucher and the pair were soon firm friends. Together they tried out techniques and decorations on dials. Dominique learned the ropes of watchmaking and its methods by getting stuck in, bringing her artistic eye and experience with her.
The couple
By 2005, Dominique and Olivier were a couple dedicated to innovation and to improve the artistic quality of traditional watch embellishment crafts. Dominique took an active role in developing the workshop. She encouraged the acquisition of sophisticated machinery capable of rough machining some work so that the artisans could focus on the more delicate tasks. She also learnt micro-painting and enamelling. Once again, Dominique amazed with the quality of her painting and her approach to colour and light.
Love of the technique
A purist at heart, Dominique Vaucher works for the love of the technique. In her work, she tries to create a burst of life that may otherwise be lacking. She says she loves being in contact with the material and wants to find the best way to use it. Dominique also places great importance to teamwork and believes that cooperation and sharing are key values ​​to achieving excellence.